Clinical Trials for Mental Illnesses: Demystified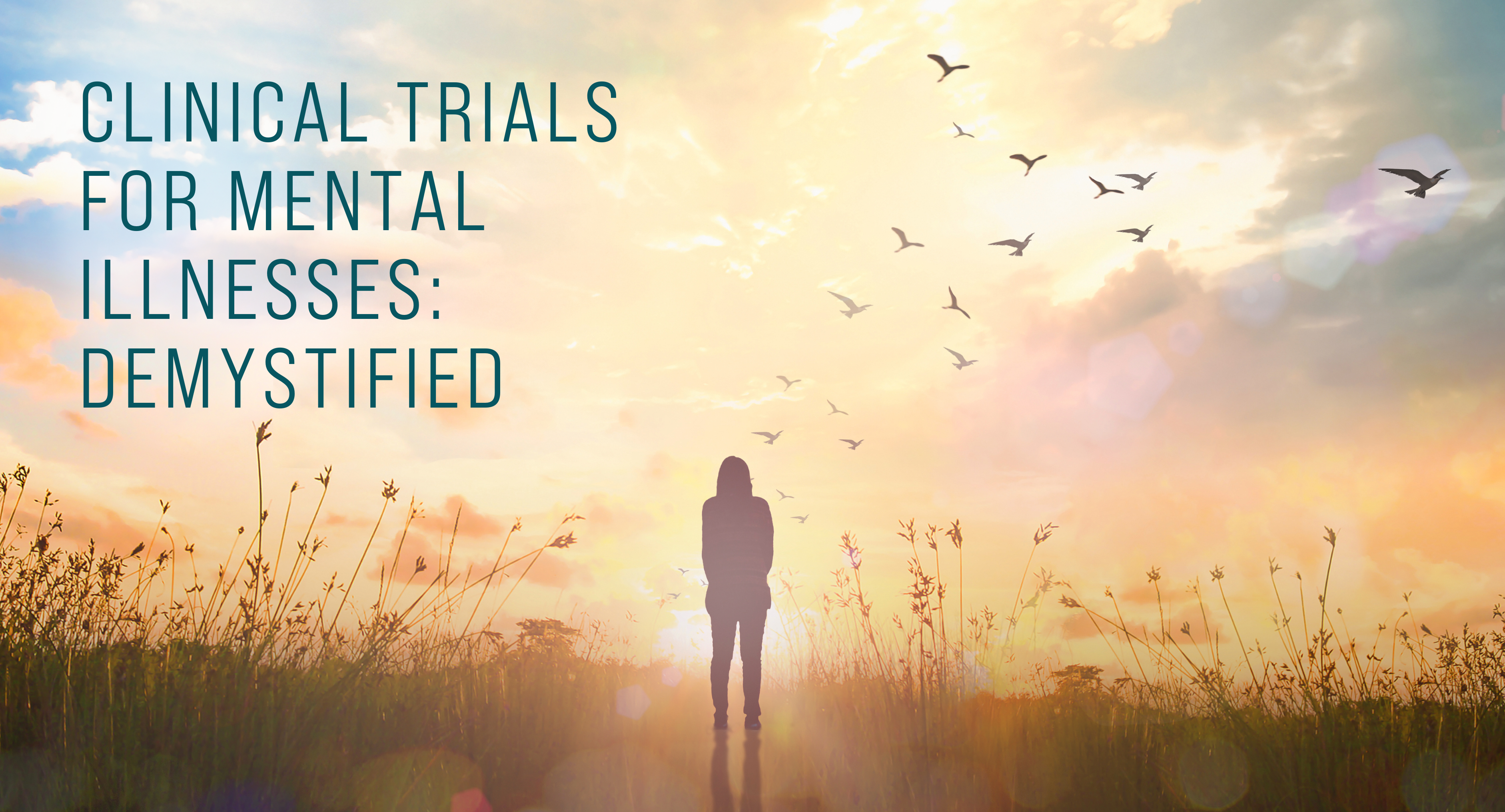 Clinical research is how all treatments reach patients, including medications to treat mental illnesses. All medications currently on the market went through the rigorous stages of the clinical research funnel, and many more are currently being researched. To date, Segal Trials has 57 medications and devices that are approved by the U.S. Food and Drug Administration (FDA). That's 57 treatments changing the lives of millions of patients.
Clinical trials are a crucial part of bringing new treatments to patients, and they are possible only because of the heroes who volunteer to partake in these studies.
While we all know participation in clinical trials is vital, many people are still hesitant to join a clinical trial and wonder — Why should I participate? Are clinical trials safe? Where would I even go to look for a clinical trial? In this blog post, we answer these questions and share how Segal Trials is changing the clinical trial experience.
Benefits of Participating in a Clinical Trial at Segal Trials
Be a Medical Hero
Participation in clinical trials advances medicine and helps everyone. Without the patients who volunteer to join clinical trials, there would be no new medications. That's why, at Segal Trials, we call clinical trial participants medical heroes.
Being a medical hero, not only do you have an opportunity to receive a treatment before it's widely available, but you also help advance medicine for patients everywhere, including future generations. But don't just take our word for it. Patients, like Antonia P., choose to join clinical trials to help all patients. Read more patients' stories here.
"I chose to participate in clinical research because I knew I needed help beyond my therapy sessions. And when I learned how many other people I would help by participating, I knew I had to be involved. My perception of clinical trials has definitely changed for the better because now I know it's not how it's portrayed in old movies. We aren't lab rats or treated that way. The staff involved in clinical trials are here to help, and care about their patients." — Antonia P.
Access to Free Medical Care Option
Participants often have a chance to receive a potential treatment before it's widely available. Moreover, frequent study visits, in-person or virtual, lead to more medical care. This care is free and doesn't require insurance. At Segal Trials, we're dedicated to providing high-quality care for all our clinical trial participants. Segal Trials has state-of-the-art facilities, patient-centric staff, and experts in their respective fields.
Care Comes to Your Door
At traditional clinical trial research sites, patients have to travel for in-person visits or have access to a computer or smart device to attend a virtual visit. Here, we bring the clinical trial to patients! Segal Trials has a traveling RV operated by our outreach team. Our team travels to qualify patients, making it even easier to enroll in a clinical trial. Learn more about our traveling RV here (hyperlink to a resource about the traveling RV).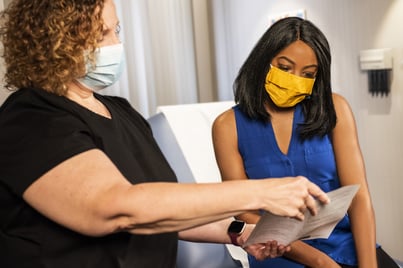 Compensation for Time & Travel
Participants are often compensated for their time and/or reimbursed for their travels. Some studies even offer compensation for the participant's caregivers to accompany the patient during the study. While the amount varies by trial, it is a great addition on top of the many benefits of joining a clinical trial.
What are the Potential Drawbacks?
When the study is developed by the scientists and sponsors, they list certain criteria that determine whether someone can participate in a study. Sometimes, that means someone who wants to participate in a study might not be able to based on the outlined study criteria. Additionally, when participating in certain clinical trials, you may receive a placebo instead of the investigational treatment. These studies are known as blinded studies, in which the patients or the patients and the staff do not know what treatment is being given. That way, the placebo can be administered without the influence of biases. In these clinical research trials, the participants who receive a placebo have an option to join an open-label extension study, after the trial ends. The patients are able to extend the clinical trial so that they have a chance to receive the treatment as well.
Other common concerns include fear that the treatment is not yet, FDA approved or patients may have adverse reactions to the investigational treatment. While there may be a potential for adverse effects, it is important to note that all investigational treatments are closely studied before they reach human subjects, and the physicians and staff are experts in treating and preventing illnesses. Moreover, frequent study visits are in place to monitor the participants' health, as an added safety precaution. There are many more safety measures set in place by the ethics committees monitoring clinical trials, such as the IRB.
What is the IRB?
The Institutional Review Board (IRB) is a committee that monitors clinical trials. The FDA requires every clinical research trial to have an IRB to monitor its progress. The IRB has the authority to approve, disprove, or request modifications to any aspect of a clinical trial. From the writing of an advertisement to the inclusion or exclusion criteria for participants, the IRB keeps the patient's rights and safety at the forefront.
Learn more about safety rights in clinical trials at the below video
Why are Clinical Trials Important for Mental Health Issues?
Clinical research trials lead to a better understanding of patients and their symptoms, and they advance medicine for everyone. By participating in a clinical trial for depression, schizophrenia, or another mental illness, patients may gain access to treatment before it's widely available. At Segal Trials, we put the patient experience at the forefront and ensure every patient is attentively cared for and supported.
Conclusion
Segal Trials is proud to be a part of the clinical research process. We're advancing medicine for major depressive disorder, treatment-resistant depression, schizophrenia, obsessive-compulsive disorder, and many other mental illnesses by researching investigational treatments.
Become a medical hero today by joining one of our clinical trials!